Blockchain

---
The platform's goal is to uncover and integrate prospective projects, consolidate market cycles and on-chain hotspots, and reduce user search costs, making Web3 more accessible.
Cryptopia will have diverse themes for each time and will work with project partners to provide unique quest parts. Users will be able to earn airdrops and incentives by engaging in different activities on the site.
The zkSync Period is the topic of the first edition of Cryptopedia. Users who complete tasks in Cryptopedia's zkSync issue using OKX Wallet may be eligible for zkSync airdrops and other project-related airdrops. The wallet and zkSync will be able to gather NFTs developed cooperatively. Completing OKX NFT and OKX DEX missions increases your chances of getting uncommon NFTs. Click on this link for additional Cryptopedia information.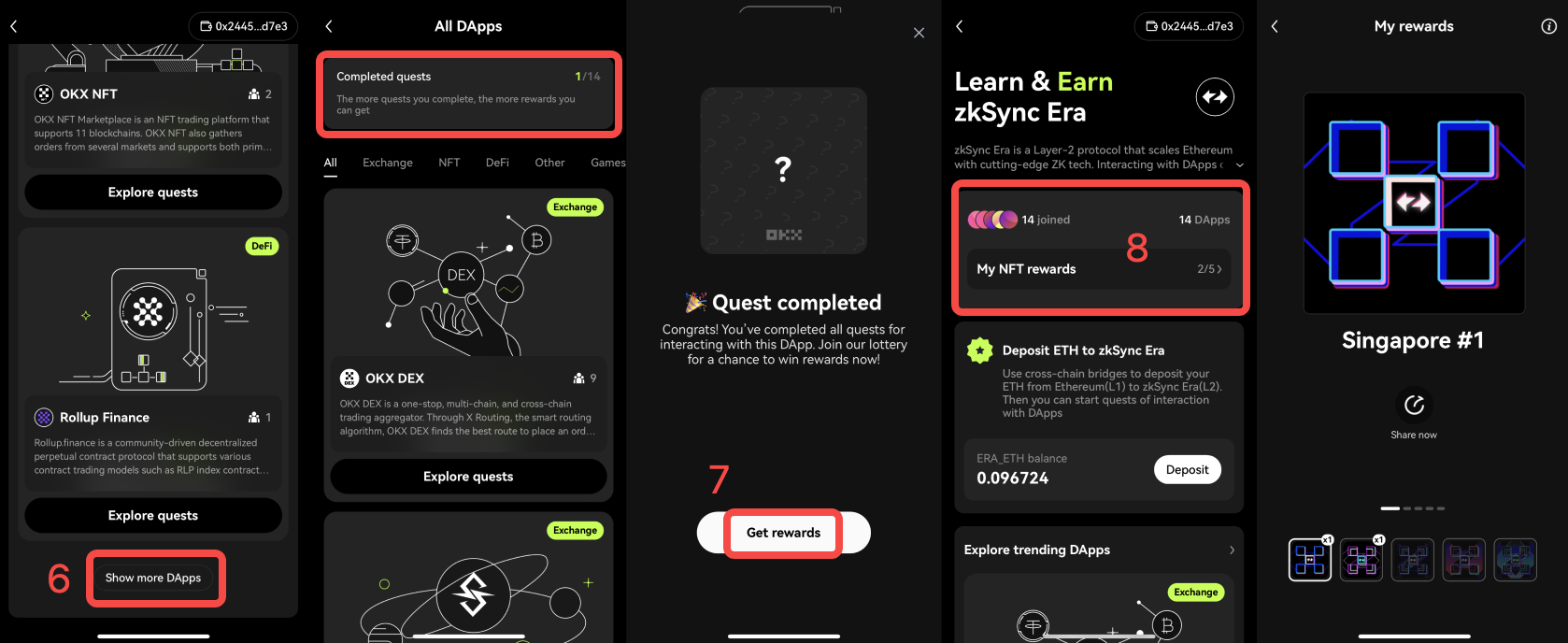 OKX Cryptedia will exhibit distinct network themes and provide clear mission goals for each stage, such as the forthcoming zkSync Era-themed event. OKX Wallet collaborates with various chosen zkSync projects to provide learning quests that will help you interact more correctly and save time.
Radiant, a decentralized lending platform based on Arbitrum and BNB Chain, has joined OKX Wallet. Its customers will be able to connect to Radiant's goods and utilize its loan service through the OKX Wallet plug-in as part of the cooperation. Radiant will now be available via the Discover platform of OKX Wallet, enabling customers to access Radiant's decentralized lending services.
Moreover, OKX Wallet has collaborated with Marinade, a non-custodial LSD (liquid staking derivatives) protocol based on Solana, to provide its users with access to Marinade's liquidity staking service through the OKX Wallet plug-in.
Participating in OKX Cryptopedia boosts users' chances of obtaining airdrop goodies, but the exchange cannot promise that they will receive them 100% of the time.
DISCLAIMER: The information on this website is provided as general market commentary and does not constitute investment advice. We encourage you to do your own research before investing.
---