Blockchain

---
San Jose Deputy City Manager Rob Lloyd said Thursday he envisions a future where blockchain technology is used to vote in city, state and even federal elections.
"The 40-hour workweek, worker rights, [worker's] comp protections — those usually start at the local level and then work their way up to state and get adopted by federal — I think the same pattern is going to happen with blockchain-driven voting," Lloyd said.
He added that zero knowledge proof technology could be used to ensure voter anonymity, while also guaranteeing that their vote is forever recorded on an immutable digital ledger.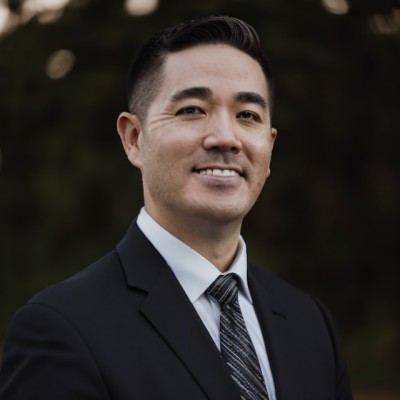 Source: LinkedIn
Lloyd's comments were captured on a Web3-focused podcast called "On Chain On Air," which was hosted by Ashley Spradlin, head of education at Metis, an Ethereum layer-2 rollup. This latest podcast featured Lloyd and University of San Francisco Professor Jonathan Reichental, both of whom are based in and around Silicon Valley.
Reichental, who also advises governments about new technology through his firm Human Future, acknowledged the potential of blockchain-based voting. However, there's one big problem, he said.
"The reality is we're moving further away from electronic voting," Reichental said. "The challenges that have occurred, or the appearance of challenges, has given people hesitancy around electronic voting."
"People aren't ready for it, and people are not going to accept it in the short term," he added.
A July 2022 CNN poll found that Americans' trust in elections has eroded over time. Shortly after the January 6th attack on the Capitol, 36% of people were "very confident" that elections were representative of voters' wishes. A year and a half later, just 16% were very confident.
The public trust dilemma exists with blockchain technology as well. While built to create decentralized trust systems, the myriad human failures behind crypto-adjacent centralized players over the past year have resulted in flagging public perception: Voyager, Celsius, BlockFi, and FTX are just a few examples.
But Reichental said that falsely conflating crypto speculation with and blockchain technology holds back potential breakthroughs.
"We have to be really clear that these are two separate items. Blockchain is the technology, the platform. Crypto is an application that runs on top of blockchain."
Lloyd pointed to one such use of blockchain technology that has absolutely nothing to do with crypto as a form of money: Marriage.
Utah County, Utah has opted for digital marriage certificates, where couples can choose to have a record of their legal union stored on public Ethereum. Additionally, Americans from any state or locality can get married online through Utah County.
"Utah, of all places, took the leadership position…and they said we're going to allow digital marriages and they've actually been unlocking use cases for blockchain more than any other state that I've seen," Lloyd said.
The state's service provider is using Ethereum because it is "a hundred times more reinforced than any redundant backup system ever devised," according to its FAQ.
Identity management
Another potential use case for blockchain technology to conduct government business is, what Reichental referred to as, "self sovereign identity" or SSI.
"[With] SSI identity management, we don't ever have to get concerned with crypto and yet, we're using the very best of blockchain technology," Reichental said. "We can get authenticated without the recipient knowing personal information about us."
Currently, to access most government services, you have to log in to multiple sites and remember all your login credentials. With a digital identity solution in place, Reichental said dealing with bureaucracy would be easier because the government would simply be able to authenticate you through whichever blockchain it decided to use.
Reichental also offered up a hypothetical situation where a person gets pulled over by a police officer. As it stands now, to verify who you are, a cop will take your driver's license back to their vehicle.
In that situation, "you've lost control of your identity," he explained. And in our society, you're forced to hand over identifying documents to people all the time.
"In a properly implemented SSI environment, the cop can take a barcode or QR code, and he or she never sees the information, authenticates against this blockchain environment that's being used, comes back and says, 'yes, this person is who they say they are,'" Reichental said.
Digital marriages, SSI, electronic voting and paperless records could be the future, but according to Lloyd, who is actually responsible for administering government services, three criteria need to be met before blockchain technology can gain widespread civic adoption.
It needs to be stable, first and foremost. Second, vendor platforms need to begin adopting crypto as a form of payment. And finally, there needs to be a regulatory framework, he said.
"When we see those three things, then we'll know that the industry is at a point where we can really drive hard at it because we'll have the basics on which we can create programs and maintain them and sustain them over time," Lloyd said.
---