Blockchain

---
BNB Chain Bounties Entice Contributors
BNB Chain, a blockchain ecosystem developed by Binance, has introduced a new Ecosystem Bounty Board to encourage developers, students, and researchers to contribute to its development.
The board allows anyone to pick up and complete tasks posted by the BNB Chain team, such as developing, marketing, and content writing. Rewards for completed tasks will be paid out in BNB.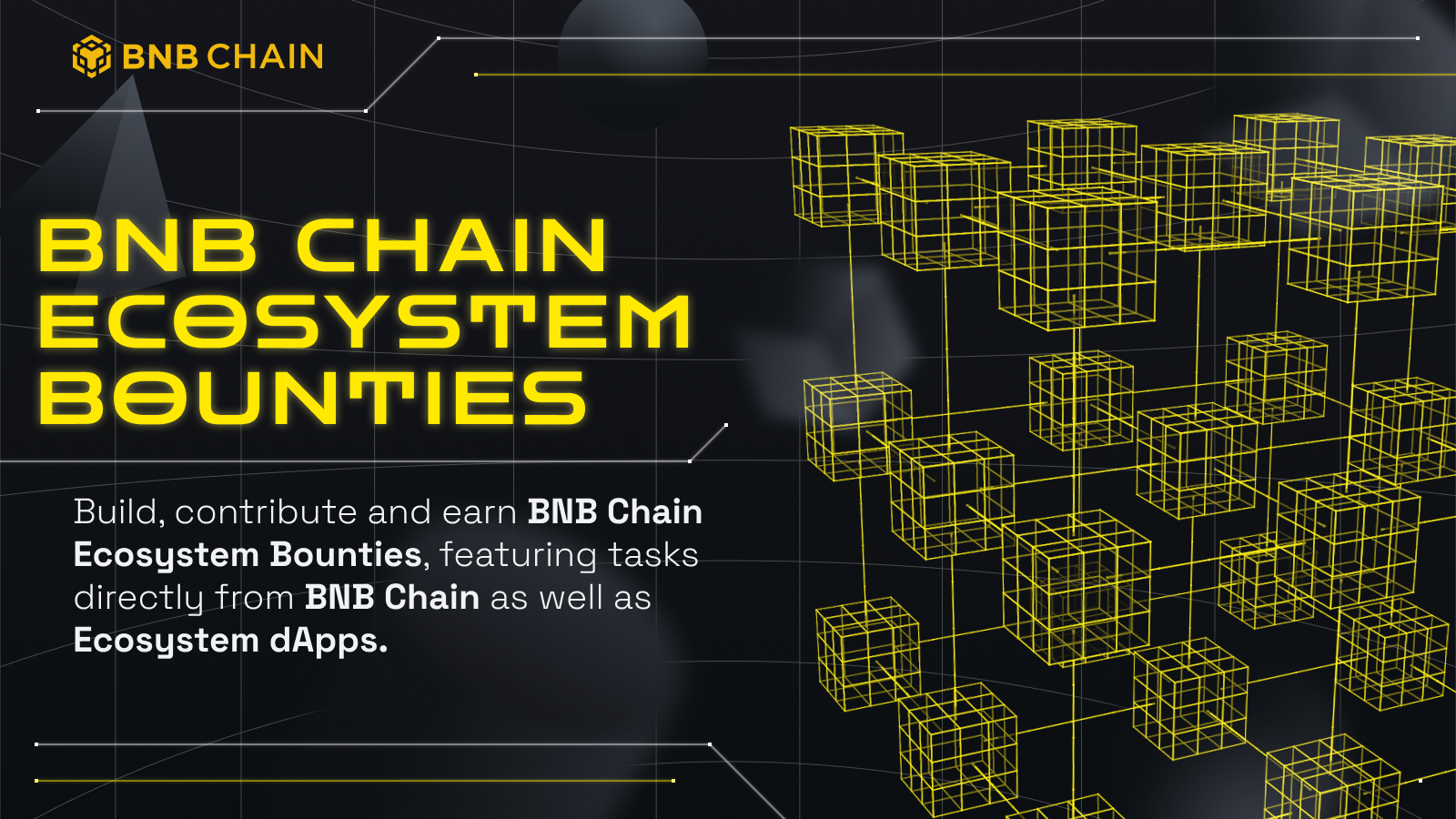 Further opportunities emerge for developers and contributors in the space from BNB Chain.
The first batch of tasks will focus on boilerplates, which provide a backbone for building DeFi, NFT, Infra, and mobile applications on BNB Chain. This is intended to encourage more Web3 development and help jumpstart developers' building journeys.
The bounties will be tagged with their requirements and their value, which will vary depending on the task's difficulty. BNB Chain bounty reviewers will select which contributor to assign each task to.
The Ecosystem Bounty program is expected to scale over time, with BNB Chain projects able to tap into the ecosystem of developers and contributors by offering their own tasks and bounties to incentivize the building and development of their dApps and ecosystems.
To stay informed of the latest bounties being posted, interested parties can join BNB Chain's discord channel and select the role "Bounty Hunter" to gain access to the Ecosystem Bounties channels.
What is BNB Chain:
Previously known as the Binance Smart Chain (BSC), BNB Chain is a community-driven, decentralized, and censorship-resistant blockchain that is powered by Binance. It consists of BNB Beacon Chain and BNB Smart Chain, EVM compatible and facilitating a multi-chain ecosystem. Through the concept of MetaFI, BNB Chain aims to build the infrastructure to power the world's parallel virtual ecosystem.
---