Leading cryptocurrency exchange OKX has released new updates for its platform.
OKX Wallet Integrated with Injective, a Blockchain Optimized for DeFi Applications
OKX Wallet announced that it will support Injective, an open, interoperable and smart contract-enabled blockchain designed to power next-generation DeFi applications.
Thanks to this integration, OKX Wallet users can view and transfer assets, including INJ token, via the Injective network.
OKX also recently announced that its Web3 wallet is now integrated with over 80 blockchains, taking a major step towards its vision of building the industry's most advanced and inclusive Web3 ecosystem.
INJ Coin was trading at $16.74 at the time of writing this article.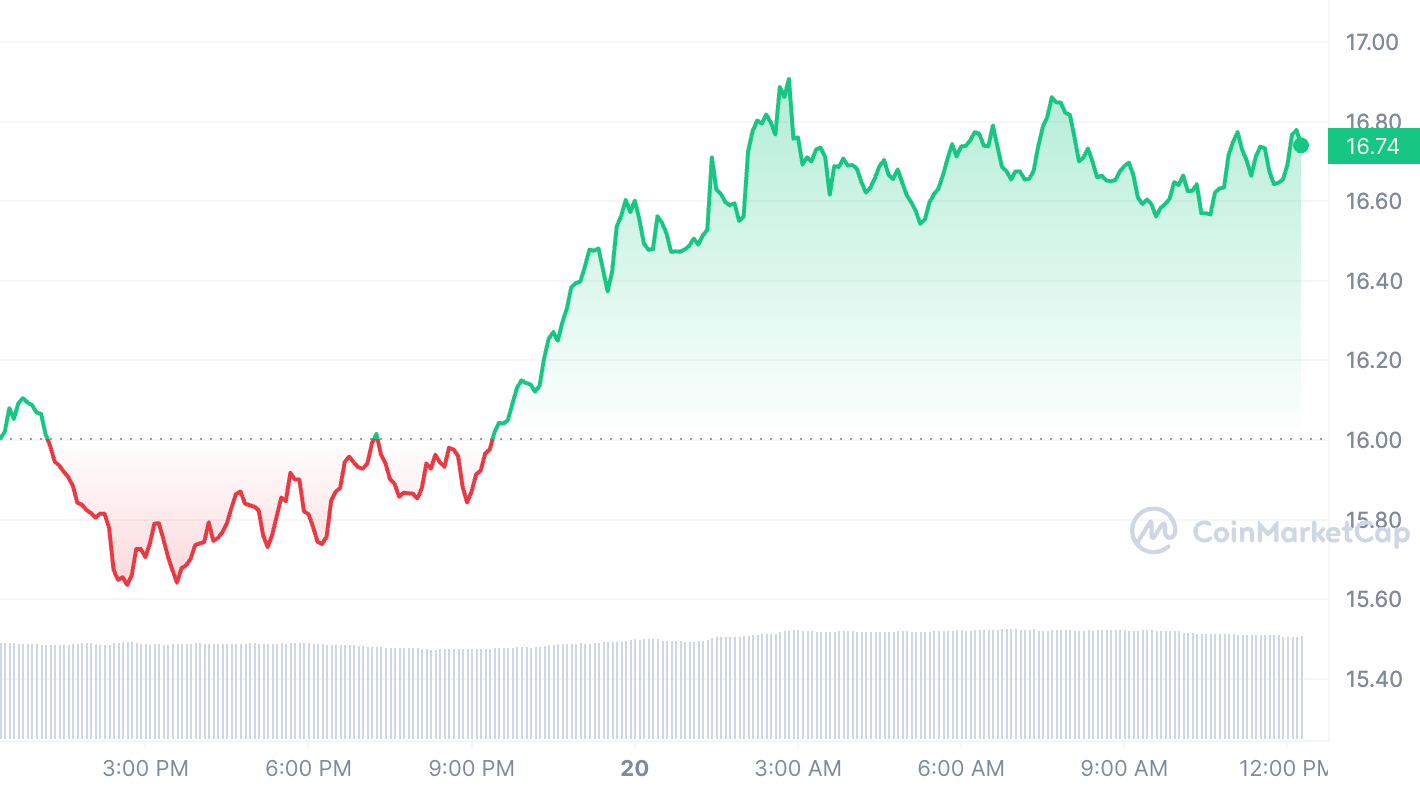 INJ Coin Daily Chart
Besides Injective, OKX Wallet recently started supporting the following networks:
X1 (a Zero Knowledge Ethereum Layer 2 built with the Polygon Chain Development Kit (CDK) and OKX's new native network).
Manta KASPA dYdX Chain Celestia StarkNet Cardano Scroll opBNB SEI
*This is not investment advice.